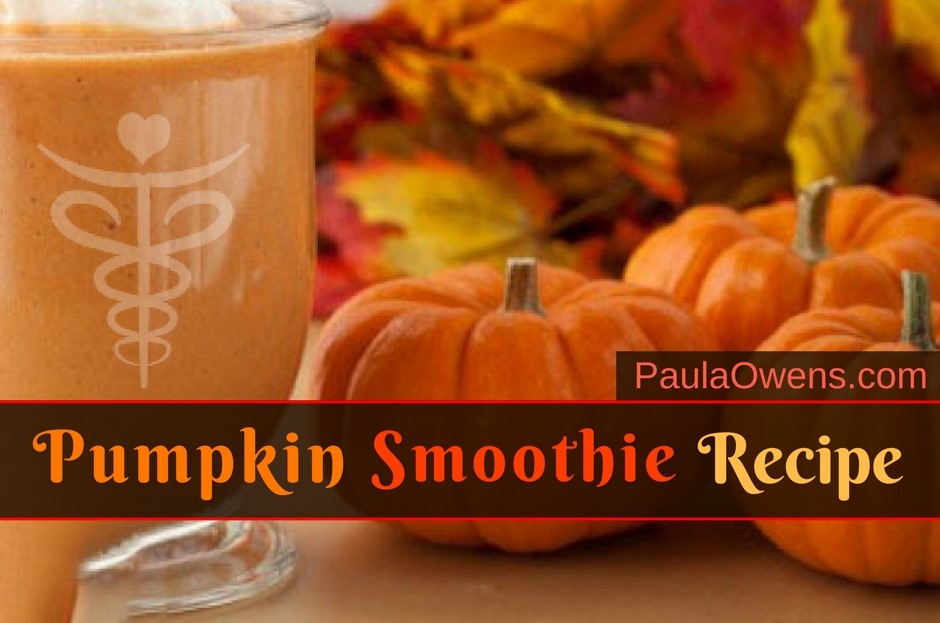 Refuel and energize with this healthy, delicious and nutritious pumpkin protein smoothie.
Healthy Pumpkin Protein Smoothie Recipe
1/2 cup organic pumpkin
One handful, approximately 8-12 raw, organic pecans, walnuts or almonds
1 knuckle fresh ginger root
1/2 tsp. pumpkin pie spice
1/4 tsp. cinnamon
2 organic carrots
1-2 scoops of your favorite protein powder (Pure Paleo vanilla, Vital Whey vanilla or a non-GMO, organic vegetarian pea protein)
2-3 cups of filtered water
Ice
Optional Add-ins:
1-2 tsp. maca powder
Frozen banana chunks
Fresh turmeric root and a sprinkle of black pepper
1-2 scoops plain Nutri-Clear Detox powder
Large handful of your favorite leafy green
Place ingredients into a Vitamix or high-powered blender. Blend until smooth!
The kids will love this too – just omit the maca powder and instead add frozen banana chunks.
Enjoy!
Related Articles