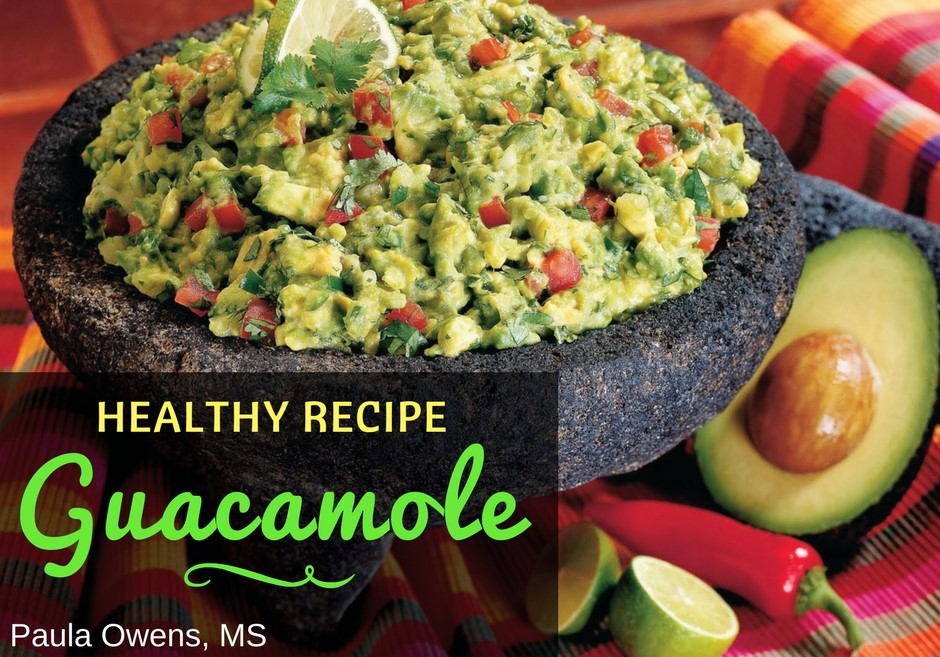 Guacamole can be one of the healthiest foods depending on the ingredients that it contains. This guacamole won't last long! An easy-to-make, crowd-pleasing guacamole recipe that's super healthy, delicious and nutritious. Plus, this guacamole is gluten-free and contains no chemical additives or unhealthy ingredients typically found in most store bought brands.
Food is medicine: Avocados are a nutrient-dense, heart-healthy super food
They're a healthy source of monounsaturated fat and fat soluble-vitamins E and K
Avocados are rich in potassium and contain more potassium than bananas
Super high in fiber providing satiety and helpful in stabilizing blood sugar
Avocados are loaded with several phytonutrients and antioxidants that are beneficial for your heart, eyes and metabolic health
The Best Healthy Guacamole Recipe
6-7 avocados (cut, peeled and diced)
2-3 tablespoons red onion, chopped
1 organic Roma tomato, chopped
2-3 cloves garlic, minced
1/2 to 1 cup fresh organic cilantro, chopped
Fresh lime juice from two limes (the lime juice prevents the avocados from browning)
1/2 tsp Celtic sea salt
1/4 tsp cumin
1 jalapeno pepper, chopped (optional add-in – turn up the heat!)
Place the above ingredients into a large bowl. Use a fork to mix. If you prefer less chunky guacamole, mash the avocados and then stir in the other ingredients. Serve immediately or store in an air-tight container in the fridge.
If you're sensitive to nightshades (tomato, potato, eggplant, bell peppers, potato) or if you're following an Autoimmune Paleo (AIP) style diet, omit the tomato and jalapeno pepper.
Paula-approved Guacamole Serving Options
Instead of genetically-modified chemical corn chips, serve this chunky guacamole with any of the following:
Siete grain-free tortilla chips (they're made with cassava flour)
Grain-free Mary's Gone Crackers (my favorite ones are the Seaweed & Black Sesame)
Sliced red, yellow and orange bell pepper
Sliced jicama and carrots
Grilled chicken strips
Grilled veggie kabobs
Baked sweet potato chips
Bison burger or grass-fed beef burger (bun-less, of course!) on a bed of arugula
Mini shrimp tostadas: place 1-2 grilled shrimp a Mary's Gone Cracker or a baked Siete brand cassava and chia grain-free flour tortilla, and top with a tablespoon or so of guacamole
Add a scoop of the heart-healthy Paula-approved guacamole recipe as a topper to your favorite salad
More Paula-approved Recipes