Client Success Story: Jeanne's Testimonial
After several years of not feeling well and having concerns about my overall health, I decided I could no longer push away my anxieties or accept that at the age of 67 I was just "aging."
In 2012, I had my gallbladder removed in an emergency situation because it was so infected. I also had an infected root canal. At the same time, I badly injured my knee in a hiking accident and stopped exercising. I seemed to catch every illness that my grandchildren brought home from school.
I took several courses of antibiotics, and was routinely taking over-the-counter anti-inflammatory medication to control joint pain from old injuries and general stress.
I was also taking thyroid medication (Synthroid), which didn't seem to be working. In January 2016, my doctor put me on blood pressure medication, something I was definitely not happy about. Ever since my gallbladder was removed, I was experiencing major digestive problems too.
I had grown accustomed to my little "happy hour" after getting home from a challenging day's work of taking care of grandchildren and other caregiver tasks. Every day I enjoyed my glass of wine and chips and salsa, not to mention dessert and munching on some candy in the evening. Over the years, I gained about 15 pounds, had no interest in exercise or curbing my unhealthy eating habits, and had little motivation to change anything. I justified this with the reasoning that, aside from these indiscretions, my overall eating wasn't as bad as the typical American diet.
I knew I would eventually need to make changes, but lacked the will. So I took a couple of baby steps. I decided I wanted to be healthy and strong, and regain my "old self" despite my age.
How I Healed My Thyroid & Fixed My Digestion

In April, 2016 I attended a seminar instructed by Paula Owens. The information was eye-opening, extremely helpful, so insightful and revealing. Attending Paula's seminar gave me the motivation I needed to get started on improving my health.
In July, 2016 I started working with Paula. All I can say is that the journey has been nothing short of amazing.
Although I had blood work done with many other doctors in the past, I never received such detailed information of what was truly going on until my Blood Chemistry Analysis with Paula. It was night and day. I also did a comprehensive stool test that revealed Candida overgrowth and yeast infections, absorption issues, low immunity and other digestive problems. Paula reviewed each test result with me and explained it in such a thorough and helpful manner that made it easy for me to understand, in addition to providing specific recommendations.
I was surprised at how relieved I was to finally know and understand what was really going on with my health, and why I had not been feeling well. I was ready now to take on the challenge of getting healthy. Mostly, I was so relieved that there was a path to reclaiming my health: this is what I have been keeping my focus on.
Paula put me on a plan to fix my digestion, heal my gut and get rid of the unwanted infections. I also began shopping for and eating organic foods, and took nutrients and supplements to support my body and help my digestion. Paula made me aware of many environmental factors that were affecting my health. I implemented many lifestyle interventions like keeping my cell phone out of the bedroom at night.
With the immense amount of information from our consultation, the guidance and support from our coaching calls, and the many tools offered in Paula's books, I began to feel better almost immediately!!!
Eating organically was new to me and I had a lot to learn. But I discovered that I actually enjoyed seeing all the beautiful vegetables and greens, chopping them up, and tossing things together as I explored new ways of cooking. And, the organic food was so tasty.
Throughout this journey, I have paid attention to foods that have a strengthening effect on my body and those which seem to weaken me. Dairy: not good. Organic, grass-fed meat:  very strengthening. What a surprise! I had avoided meat for many years.
In just 8 weeks of working with Paula, I lost 16 pounds—effortlessly!
I was surprised and discovered the weight loss almost as an after-thought. I have completely embraced this new way of purchasing and eating food, and am so happy that I feel so much better and have lost this weight almost without thinking about it.
After just 4 months of working with Paula, I lost a total of 27 pounds. I love all the newfound energy that I have now, zero cravings, I'm sleeping so much better, and no longer have any digestive problems or afternoon fatigue.
My doctor was so impressed with my results that he wants to refer his patients to Paula! He also took me off of the thyroid and blood pressure medications because I no longer needed them!
Paula is an extremely knowledgeable, encouraging, positive person and has been instrumental in my getting healthier. I feel years younger, am pain-free and am optimistic and comfortable again. Thank you, Paula, for helping me get my life and my health back on track. – Jeanne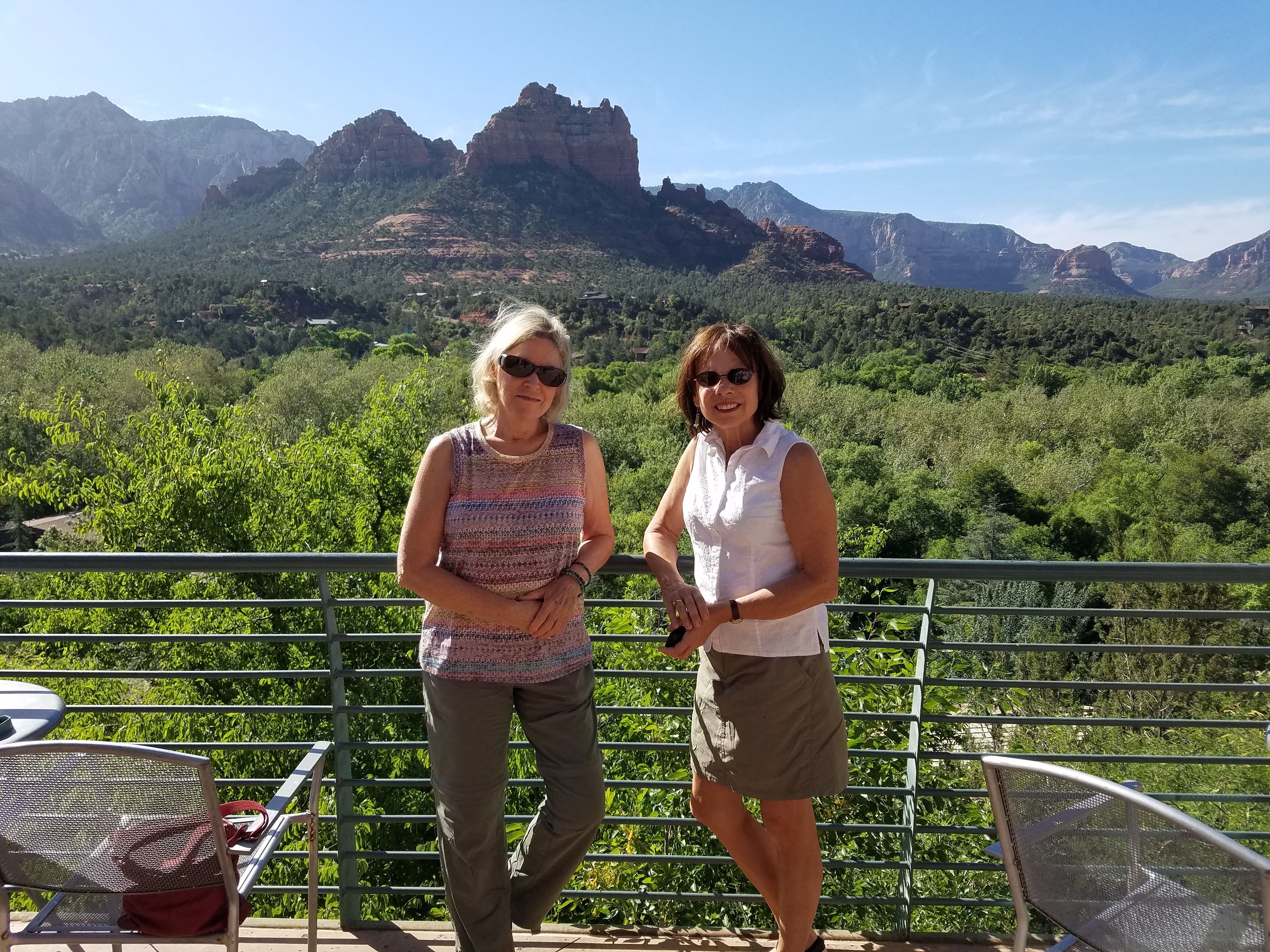 More Client Testimonials: Success Stories
Kimberly's story: How I Reversed Hashimoto's, Healed and Restored My Adrenals
Sandra's story: I'm finally pain-free! Here's what I did to get rid of chronic, debilitating pain
Related Articles