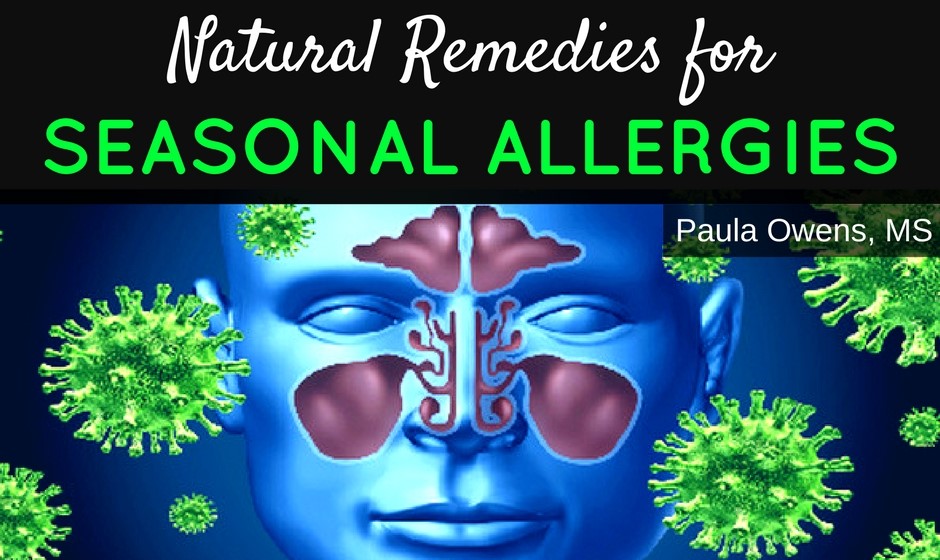 Seasonal allergies affect an estimated 40-60 million people! Our pets also suffer from seasonal allergies. Those with compromised immune systems, asthma, COPD and other respiratory conditions are especially affected by seasonal allergies.
Trees, flowers and weeds bloom and release pollen causing seasonal allergies. Allergy symptoms are basically caused by inflammation, an imbalanced immune system and a sluggish detoxification system. Seasonal allergies also are linked to sleep apnea, which in turn is linked to high blood pressure and cardiovascular conditions.
Side effects of OTC allergy medications. Many people that suffer with seasonal allergies resort to OTC allergy medications without realizing their side effects (eye, nose and mouth dryness, drowsiness, abdominal pain, heart palpitations, headaches, depressed immune defense, and an increased risk of dementia). Allergy meds also have a rebound effect (the more you use them, the more you need them). These drugs are not recommended for women who are pregnant or breastfeeding, or those with thyroid problems, glaucoma, hypertension, kidney, liver or heart disease.
The good news is that you don't have to suffer with itchy, watery eyes, sneezing, congestion and other miserable allergy symptoms. You'll experience tremendous relief with the following natural remedies. It's important to implement the following natural remedies at least 3-4 weeks before symptoms typically arise.
Natural Remedies for Seasonal Allergies
Food as Medicine for Seasonal Allergies
Include these immune-boosting, anti-inflammatory foods:
Paula's Potent Power Potion for Seasonal Allergies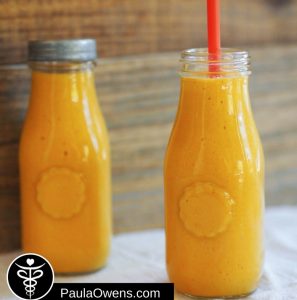 Blend the above ingredients in a Vitamix or high-powered blender. Drink and enjoy!
Avoid inflammatory immune-suppressors: dairy products, sugar, wheat, grains, gluten, artificial sweeteners, corn, soy, peanuts, GMOs, rancid vegetable oils, food preservatives, and processed foods.
Lifestyle Tips for Seasonal Allergy Relief
Nutrients for Seasonal Allergy Relief
It's best to start these 2-3 weeks before the pollen gets bad and continue using them throughout the allergy season.
Everyone's immune system is different. What works for one person, may not be effective for the next. Minimize allergen exposure and experiment with these natural allergy remedies until you find a combination that provides optimum relief for you. Always consult with your practitioner before taking supplements, especially if you're pregnant, breastfeeding or taking medication.
Related Articles