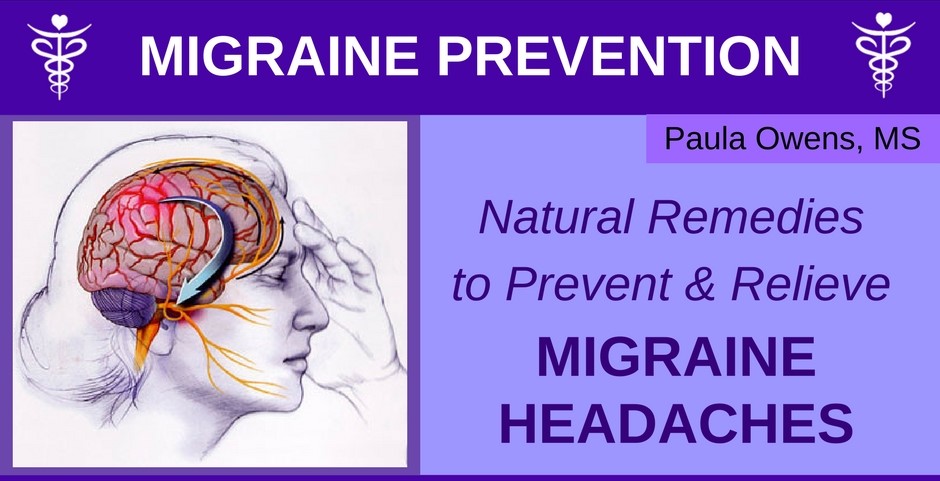 More than 300 million people worldwide experience severe or debilitating headaches. There are various types of headaches: tension, migraine, sinus and cluster headaches. Migraines alone affect more than 10 million people, 75% of them being women. The incidence of those who suffer from migraine headaches has increased nearly 50% over the past twenty years!
Root Causes of Headaches and Migraine Headache Triggers

Treatment and prevention of migraine headaches require addressing both the triggers and the underlying root causes of the imbalance. Migraines are no different from any other disease, so determining the root cause is crucial.
| | | |
| --- | --- | --- |
|    • Food sensitivities, #1 | • Dehydration, #2 | • Magnesium deficiency |
|    • Liver congestion | • Hypoglycemia | • Healing crisis from detoxing |
|    • Artificial sweeteners | • Chemical intolerance | • Blue light at night |
|    • Thyroid imbalance | • Histamine intolerance | • Candida, parasites, H. pylori |
|    • Excess alcohol or caffeine | • Overuse of Tylenol & pain killers | • Postural imbalances |
|    • Heavy metal toxicity | • Constipation | • Rx and OTC drug use |
|    • Low stomach acid | • Eye and neck strain | • TMJ, spinal subluxations |
As you can see from the lengthy list of headache triggers above, the root cause may be different for each person. Hence, the importance of identifying the root cause.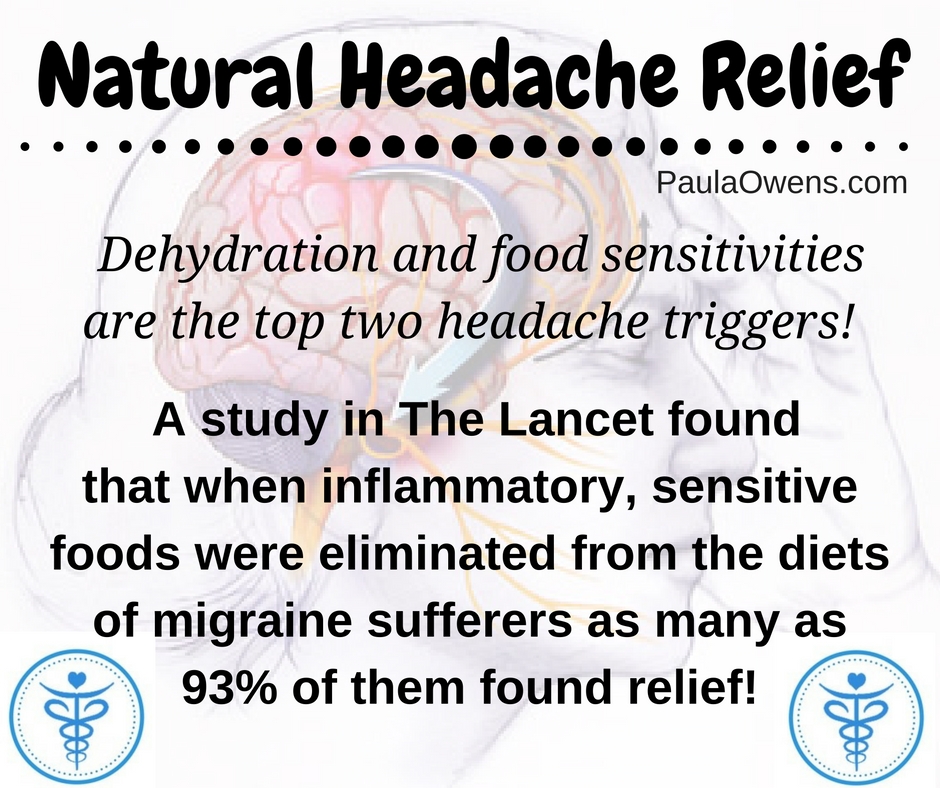 Natural Remedies to Prevent and Relieve Migraine Headaches
People often resort to OTC drugs and prescription pain killers for migraines and headache relief. These drugs have detrimental side effects that have been linked to kidney failure, liver damage, micro-bleeds in the brain and intestinal bleeding. Natural therapies and prevention for headache relief is a much safer and more effective option.

Use Food as Medicine to Prevent and Relieve Migraine Headaches

Lifestyle Tips to Prevent and Relieve Migraine Headaches
Nutrients to Relieve and Prevent Migraine Headaches
The best nutrients are the ones that the client needs and are unique to each individual. It's important to identify your personal nutrient deficiencies.
There have been several studies supporting the finding that migraine sufferers are more likely to be deficient in riboflavin, CoQ10, magnesium and vitamin D.
If you suffer from migraine headaches, prevention is the best therapy to reduce frequency, severity, and duration.
You may also like these Related Posts