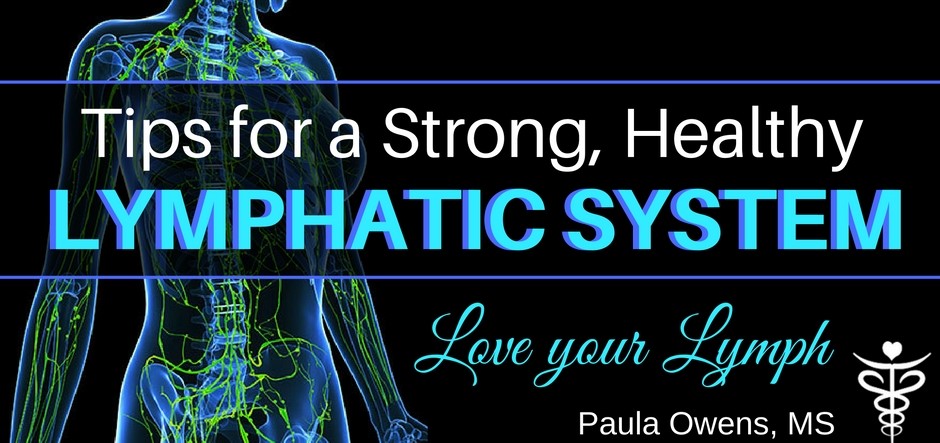 A strong, healthy lymphatic system is vital to experience permanent weight loss, a healthy functioning immune system, and preventing disease. It's a major player in protecting the body from infection against bacteria, fungi, viruses, toxins, and potential threats.
The lymphatic system is a network of thin tubes (filled with clear lymphatic fluid) and lymph nodes. Lymph nodes are also the factory for white blood cells (lymphocytes) that produce powerful antibodies that defend against infections. The thymus, spleen and bone marrow also play vital roles in the function of the lymphatic system.
The lymphatic system distributes fluid and nutrients throughout the body, prevents tissues from swelling, and removes toxins, infections, heavy metals, cancer cells and other waste.
There's more lymph in your body than blood, but there is no pump for lymph. The only way that lymph can move is through exercise, breathing or muscular contraction.
A strong, healthy lymphatic system depends a great deal on healthy digestion, healthy kidneys and healthy liver function. A sluggish liver most likely means a congested lymph system. When the lymphatic system is congested, cells become deprived of oxygen and the body is unable to detox properly. Left untreated, congested stagnant lymph increases pain and risk of disease.
Studies show that the detoxifying abilities of the liver, kidney and lymphatic systems are reduced by poor diet, stressful lifestyles, heavy metal toxicity, chemicals we eat, breathe and use, and environmental toxicity, which can result in hormonal dysfunction, suppressed immunity, and chronic degenerative disease.
Symptoms of Lymph Congestion
Love Your Lymph!
Tips to Support a Strong, Healthy Lymphatic System
Food as Medicine to Support a Strong, Healthy Lymphatic System
Lifestyle Tips to Support a Strong, Healthy Lymphatic System
Move your Body to Support a Strong, Healthy Lymphatic System
The most important thing to remember about the lymphatic system is that it relies on movement. Daily exercise and moving your body is crucial for healthy lymph flow, whereas inactivity restricts its flow. Unlike the cardiovascular system with the heart automatically pumping fluid, the lymph system relies on our body movements as a pump.
Nutrients to Support a Strong, Healthy Lymphatic System
Nutrients, homeopathic remedies and herbal support can reduce stagnated lymph and allow better lymph flow, but herbs and supplements cannot stimulate the physical movement of fluid through the lymphatic vessels – this can only be achieved through moving your body, dry skin brushing, exercise and breathing.
Echinacea, astragalus, cleavers, pokeroot, goldenseal and red root are powerful lymph cleansers that may help to improve lymph flow, and reduce congestion and swelling. Always seek the guidance of a qualified practitioner when considering natural herbal therapies.
Related Articles